ONE PIECE CARD GAME is a collectible card game themed on the world of ONE PIECE!
Characters from all over the history of ONE PIECE, including the anime, manga, and movies, are featured in the game, and there are even cards inspired by famous scenes from all of them!

Collecting cards with various characters and illustrations is of course a lot of fun, but it's not the only way to have fun!
Once you have collected all the cards, you can experience the mighty battles between pirates!
CARDS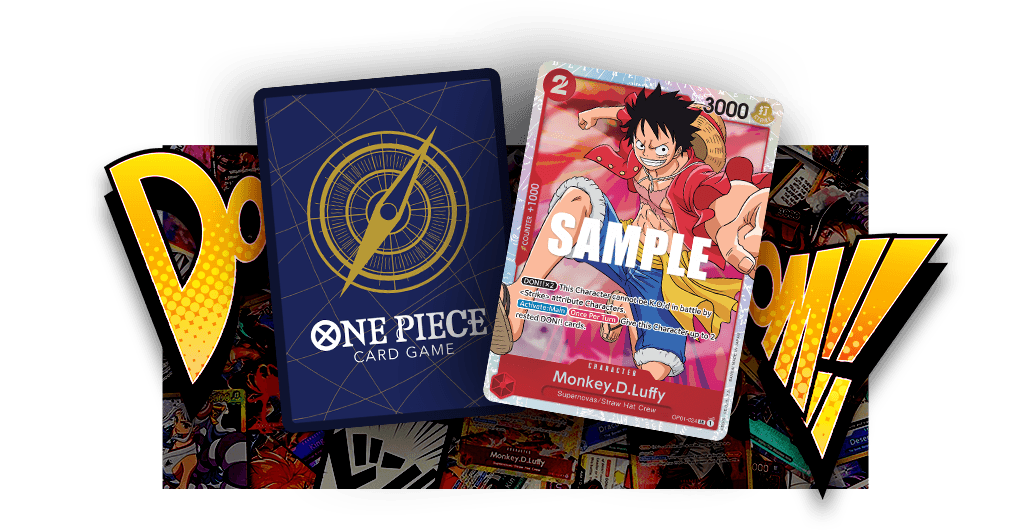 ANIME, MANGA AND
ORIGINAL
ILLUSTRATIONS
One Piece Card Game has a variety of cards with different illustrations!
In addition to familiar illustrations fromthe anime and manga, there are many original illustrations drawn by various artists that have never been seen before!
These cards are fun to collect and admire!
WHAT TO BUY?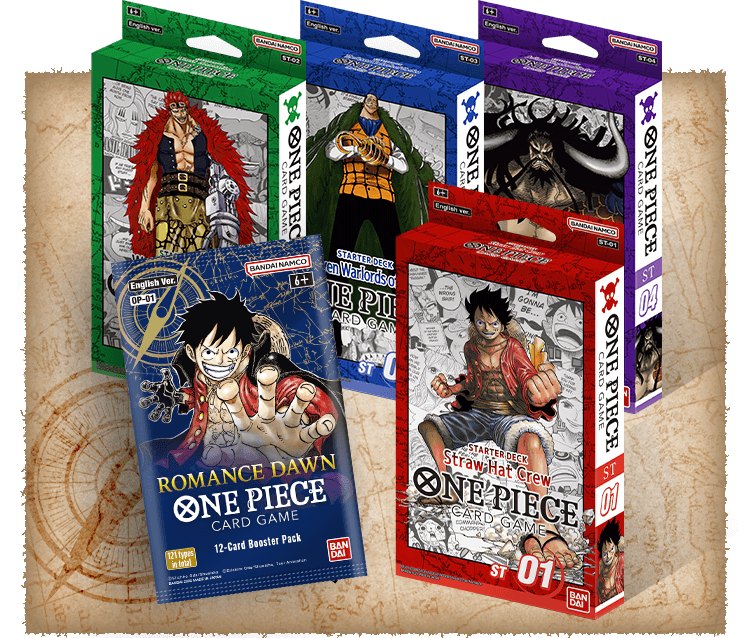 READY TO PLAY
For those who want to battle against each other, we recommend a STARTER DECK, which comes with 61 cards and is ready to play.
STARTER DECK
LATEST PRODUCTS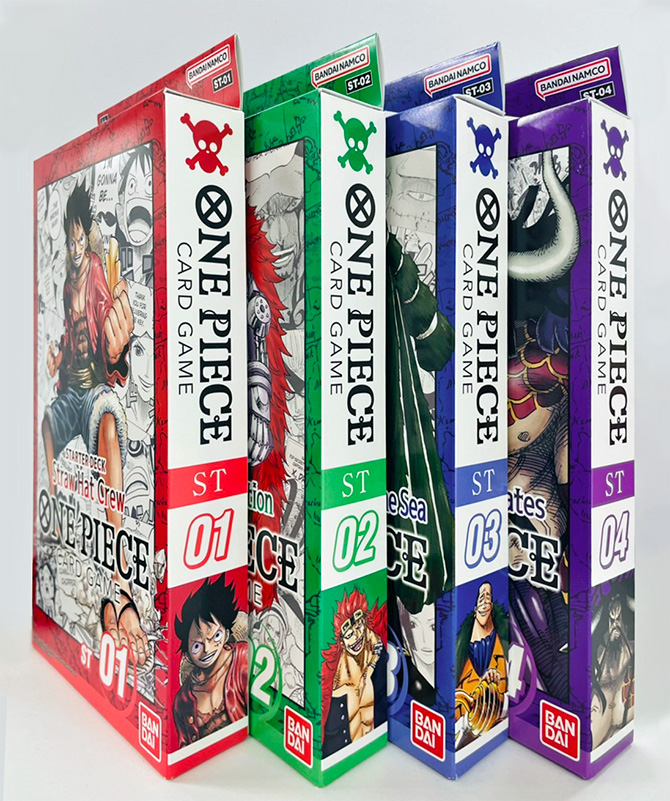 ENHANCE / COLLECT
And for those who want to enhance their decks and/or want to collect cards, we recommend the BOOSTER PACK, which contains several cards at random.
BOOSTER PACK
LATEST PRODUCTS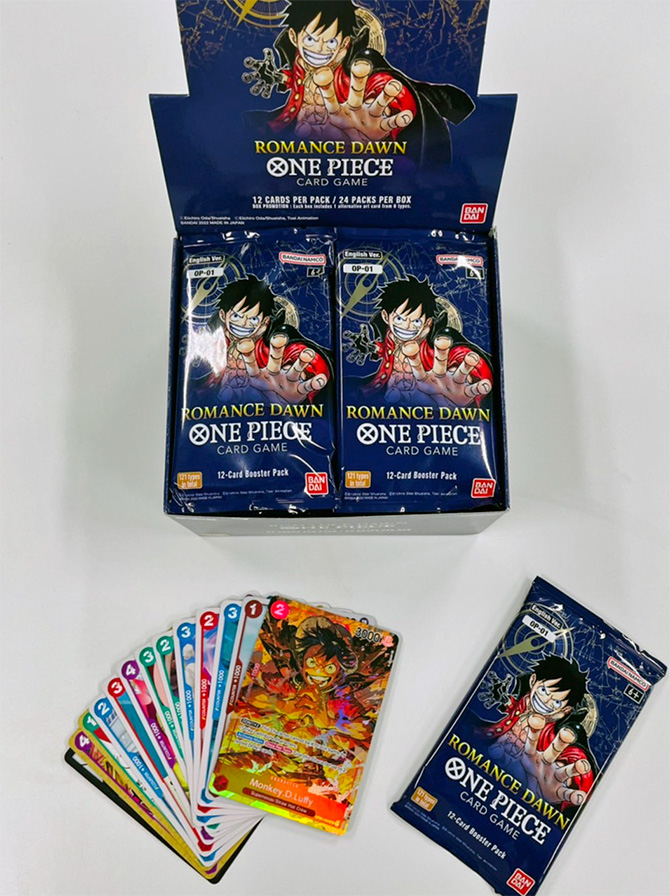 *Please do note that products may not be available in some areas.