EVENTS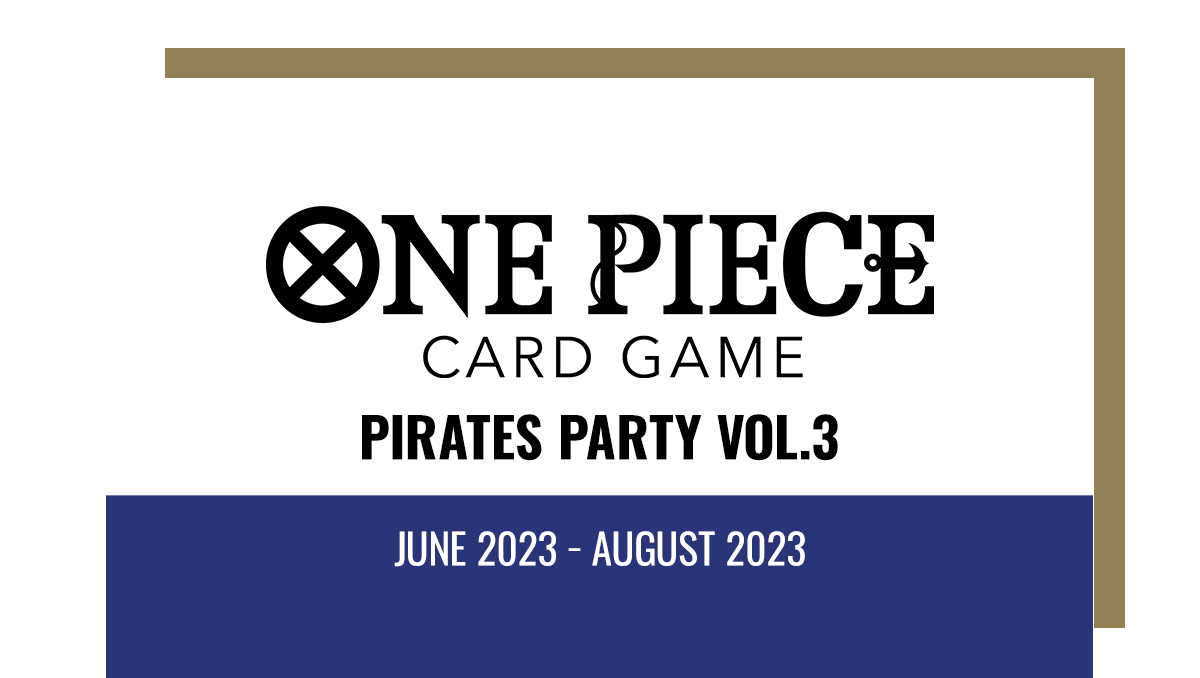 [Ended]Pirates Party Vol.3
Pirates Party Store Events are here to support stores and new players of the ONE PIECE CARD GAME!
Details
Period
June 2023 - August 2023
Overview
Official store events for casual play are here!
Come and play to get a participation prize! New prizes available every 3 months!
There's no need to register on TCG+ for stores or players. Confirm with your local game store and you're good to go!
Stores interested in running ONE PIECE CARD GAME organized play events will be able to hold Pirates Party at a time and event type of their choosing.
*For Stores: Please ask your distributor for more details on how to obtain this kit.
Prize List
Participation
Monky.D.Luffy (P-035)
*These cards are tournament legal from the event day.