TOPICS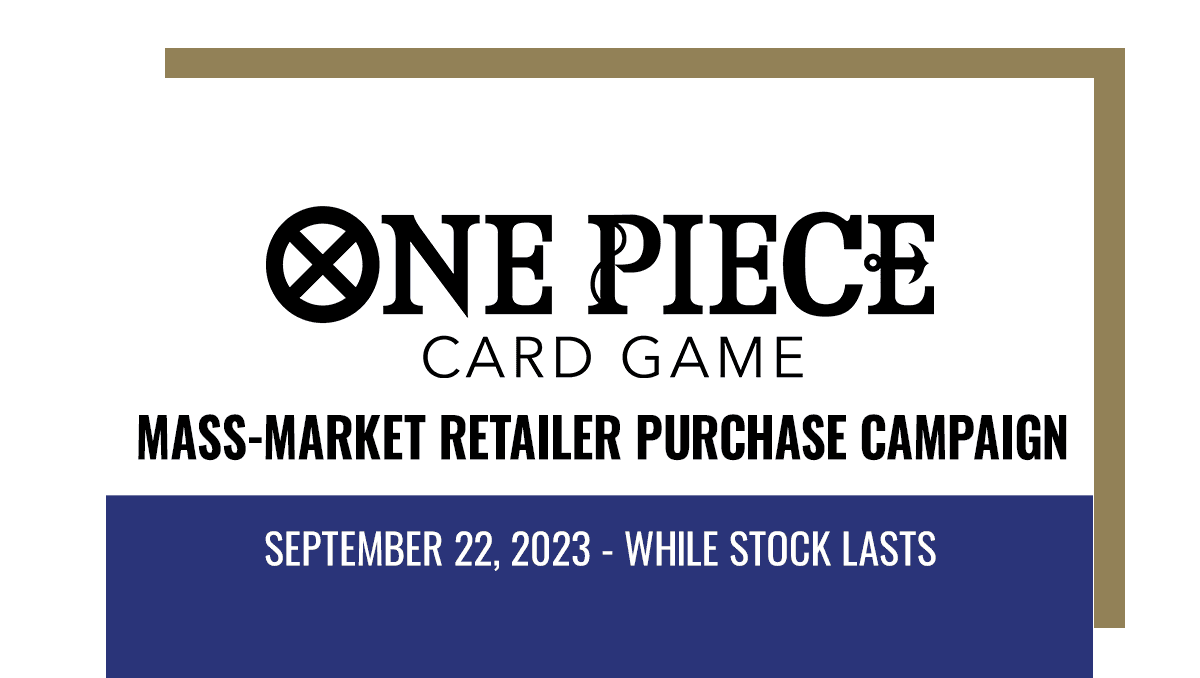 Mass-Market Retailer Purchase Campaign
Buy ONE PIECE CARD GAME Products at Mass-Market Retailer and get a promo card!
Details
Period
September 22, 2023 - while stock lasts
Overview
At select stores when you make a purchase ONE PIECE CARD GAME products with a total of 20 Euro, or 20 Pounds, or more you will get a promotional card as a present!
*Ask the store for further details.
Area
United Kingdom, Germany, The Netherlands
Promotion Card
P-006 Monkey. D. Luffy
Store List
Find stores near you that will offer the campaign from the list.
*For any inquiries regarding a store's information such as opening hours or location, please contact the store directly
Germany
The campaign will take place at selected MÜLLER stores in Germany!