EVENTS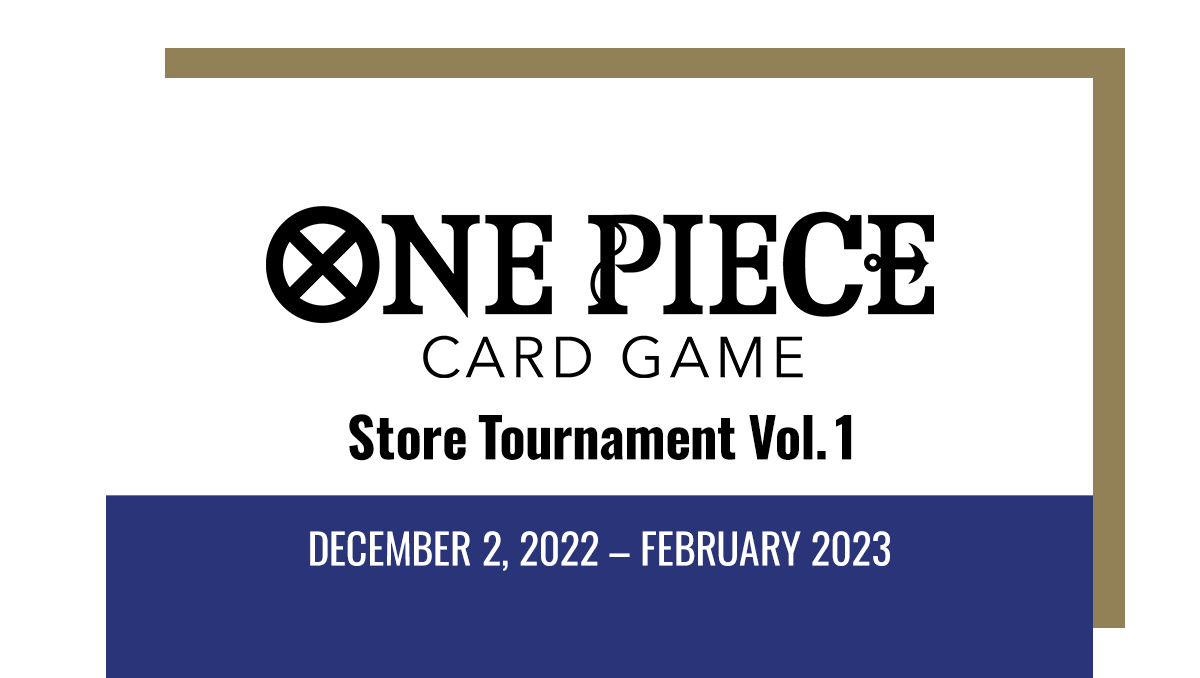 [Ended] Store Tournament Vol. 1
Official Store Tournaments are here!
Details
Period
December 2, 2022 – February 2023
Overview
Official Store Tournaments are here!
Stores have the flexibility to schedule events of their own format choice with supported tournament kits. New kits will be available every 3 months!
*In order to receive kits, stores must register through TCG+.
*In order to participate in tournaments, players must apply through TCG+. Scroll down to find out more details!
Prize List
Participation
Tournament Pack Vol.1 x1
*1 card per pack
*5 types in total
ONE PIECE CARD GAME ONE PIECE FILM RED Promotion Card Set x1
Exclusive for DECEMBER Store Tournament!!
*The distribution of this prize has been ended.
Winner
Tournament Pack Vol.1 -Winner- x1
*1 card per pack
*5 types in total
Application Method
*Players are encouraged to apply the tournament through TCG+ and stores are also encourage to accept the application from players through TCG+.
However stores manage event registrations in different ways - Please ensure to reach out to your local game store directly to confirm your registration and participation.
BANDAI will not be responsible for any problems that may occur between the store and the player.
For how to register on TCG+, please check bottom of this page.
*Registration for Bandai Namco ID is required to register on TCG+.
Player Application Period for December Tournament
*Store Application has already been closed.
Apply on TCG+!
Event search keyword:
[ENG] ONE PIECE Store Tournament Event
What is Bandai TCG+?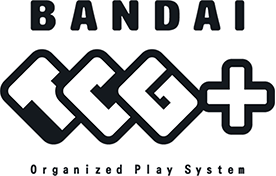 TCG+ is a one-stop application for Bandai Card Games that includes finding a store near to you, registering for events, tournament attendance and pairings, deck building features, and statistics.
TCG+ Manual for Player
Tournament Rule
The tournament will be held in accordance with the Official Rules on the official website.
Please read the Official Rules and Q&A carefully before participating.
Official Rule Manual
(June 23, 2023)
Tournament Rules Manual
(April 7, 2023)
*If you have any questions about the rules during a battle, or if you have any doubts about whether or not this is correct, please raise your hand immediately and ask for a decision from the "staff" and follow their ruling. Please note that correct judgments cannot be made after the battle has progressed.
*Cards that are not legitimate, such as photocopied cards, cannot be used.