EVENTS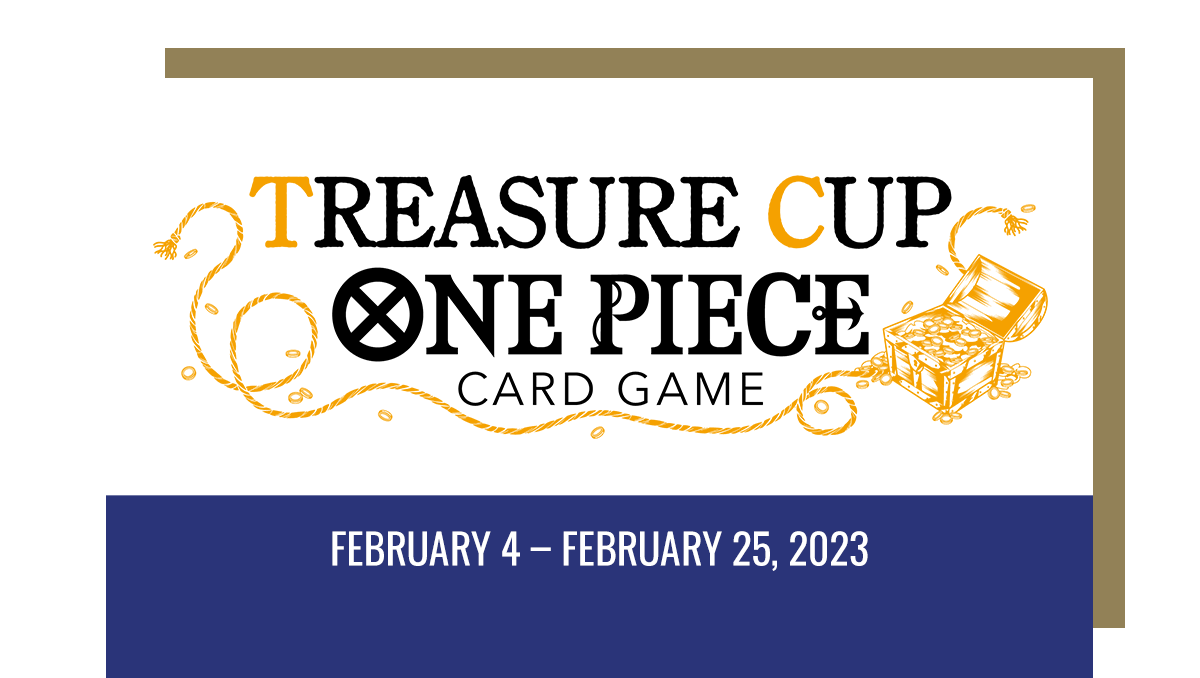 [Ended] Treasure Cup February
ONE PIECE Card Game,
the ultimate card battle!
Defeat your rivals and win the prize!
Details
Period
FEBRUARY 4 – FEBRUARY 25, 2023
Overview
The ONE PIECE CARD GAME Treasure Cup is a year-round tournament that offers players the chance to compete for special prizes! Join a Treasure Cup event and test your skills! These events require pre-registration, so check the list below.
Event Schedule and Tournament Organizer
North America / Canada
North America / California
North America / Florida
North America / Texas
North America/Nevada
Europe / Germany
Europe / United Kingdom
Latin America / Chile
Australia
Format
Offline
・Singles
・Constructed
・Qualifying Matches: Best-of-one games with 35-minute matches and 5 minutes overtime.
・Top Cut: Best-of-three games with 60-minute matches and 10 minutes of extra time
Application Method
Application Period:
Europe: From December 20th, 2022, 20:00 CET
North America/Latin America/Oceania: From December 19th, 2022, UTC 23:00
Exact registration date and time may vary by tournament organizer. Please see the individual links above or our social media pages for more details.
Prize List
Participation
TOP 128
TOP 64
Top 32
Top 16
Top 8
2nd Place
Champion
OP-01 Booster Box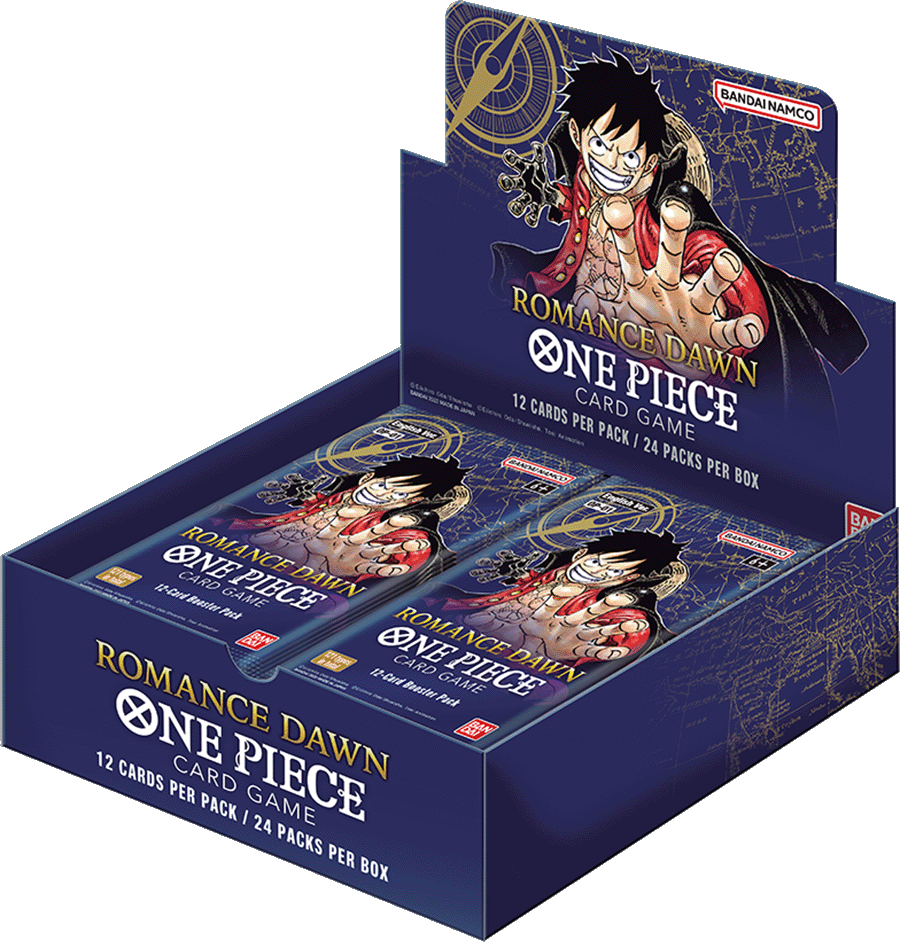 ST01-006 Chopper (Alt-Art)
ST01-001 Monkey.D.Luffy Serial Number Card
Event Pack Vol.1
(1 card per pack)
Playmat for Champion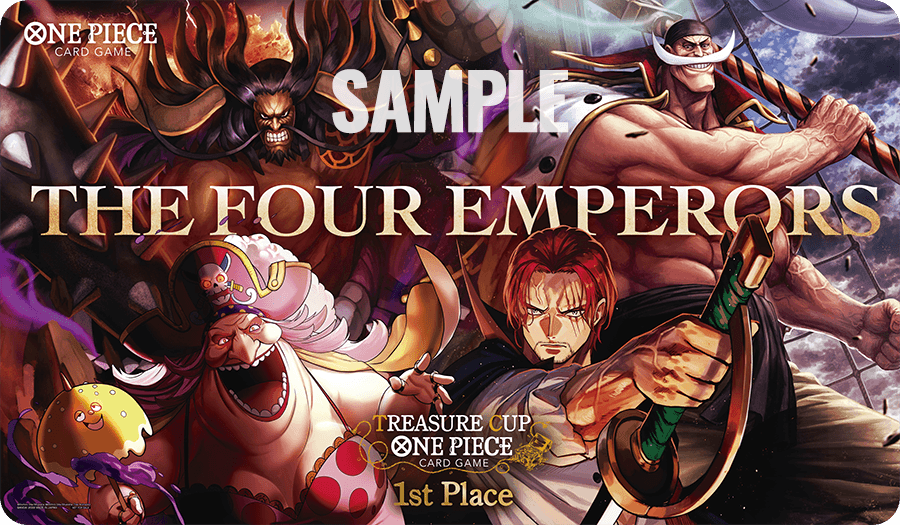 Playmat for 2nd Place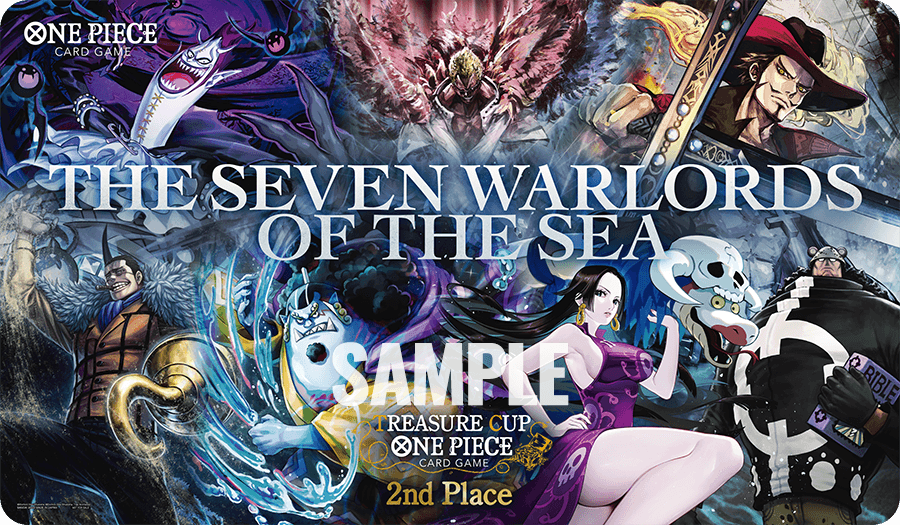 Storage Box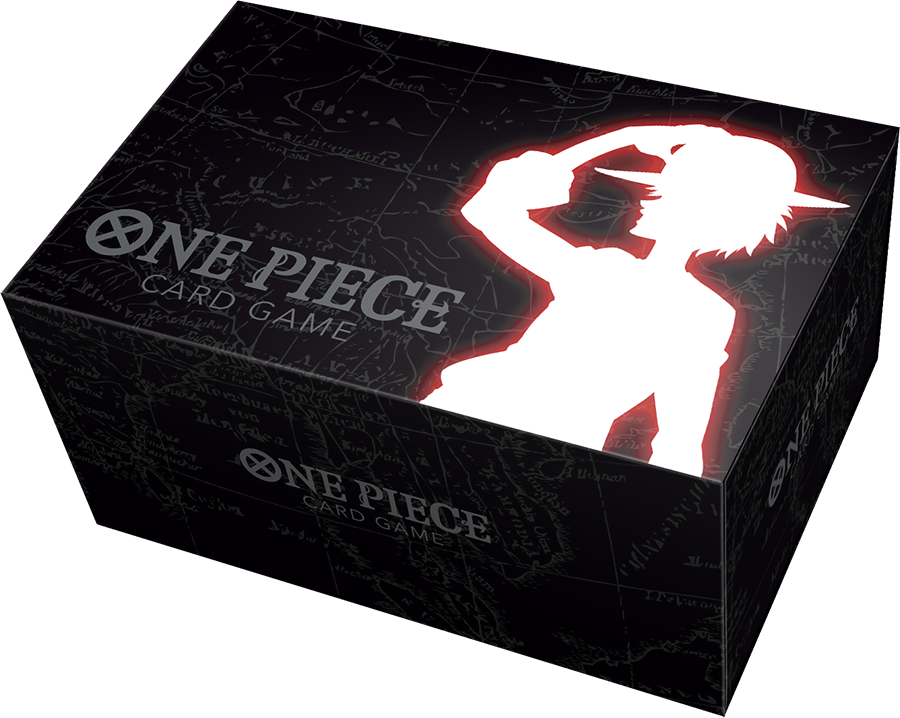 *Images are not final products.
Side Events
Reccomended Format :
64-person constructed Best-of-1
*Side event size and method may vary by TO. Please check individual information from each TO for this event.
*Prizing distribution may differ depending on event/pod size.
Prize List
Participation
Top 8
2nd Place
Champion
ST01-006 Chopper (Alt-Art)
Event Pack Vol.1
(1 card per pack)