TOPICS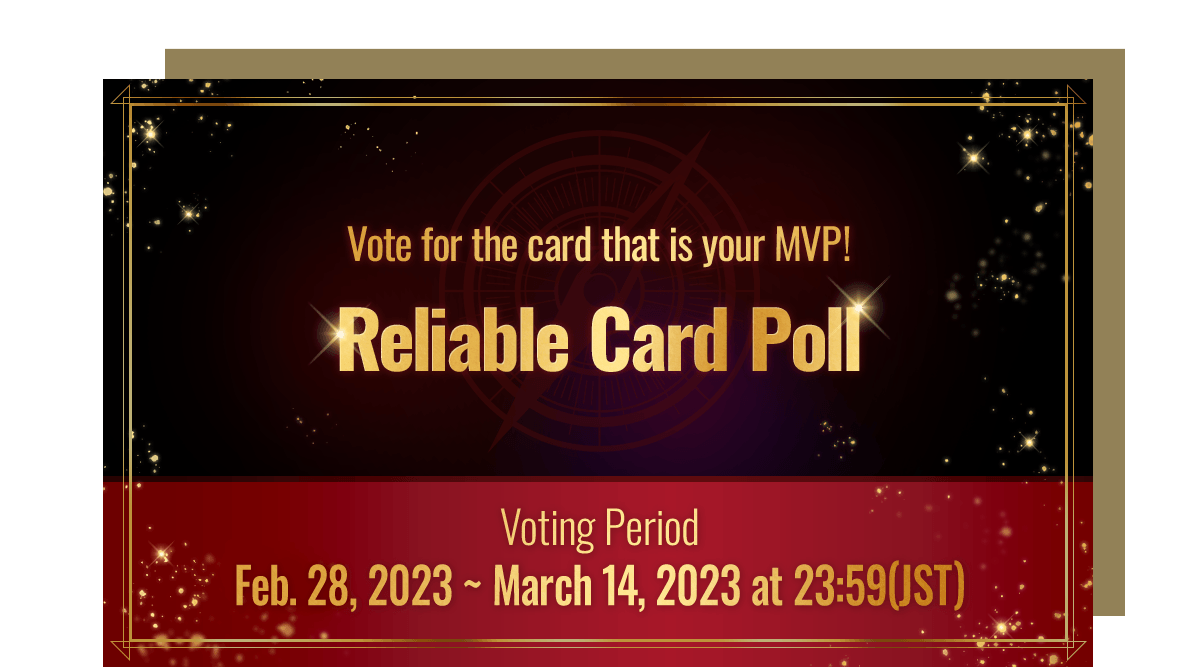 Choose from Booster Exclusive cards only!
We're now accepting votes for which card has been most reliable to you!
Vote for the card that is your MVP!
Cards in the top ranks may even be used for special promotion cards!
The eligible cards for voting are those found in ROMANCE DAWN [OP-01] so please choose which card helps you the most from among these ones.
We will announce the cards which received lots of votes after the voting period ends.
Eligible Product
*Excluding promotion cards, starter decks, and alt-art cards.
Notes
*1 person may only vote once.
*Please be aware that any votes confirmed to break rules, etc. will not be counted.