EVENTS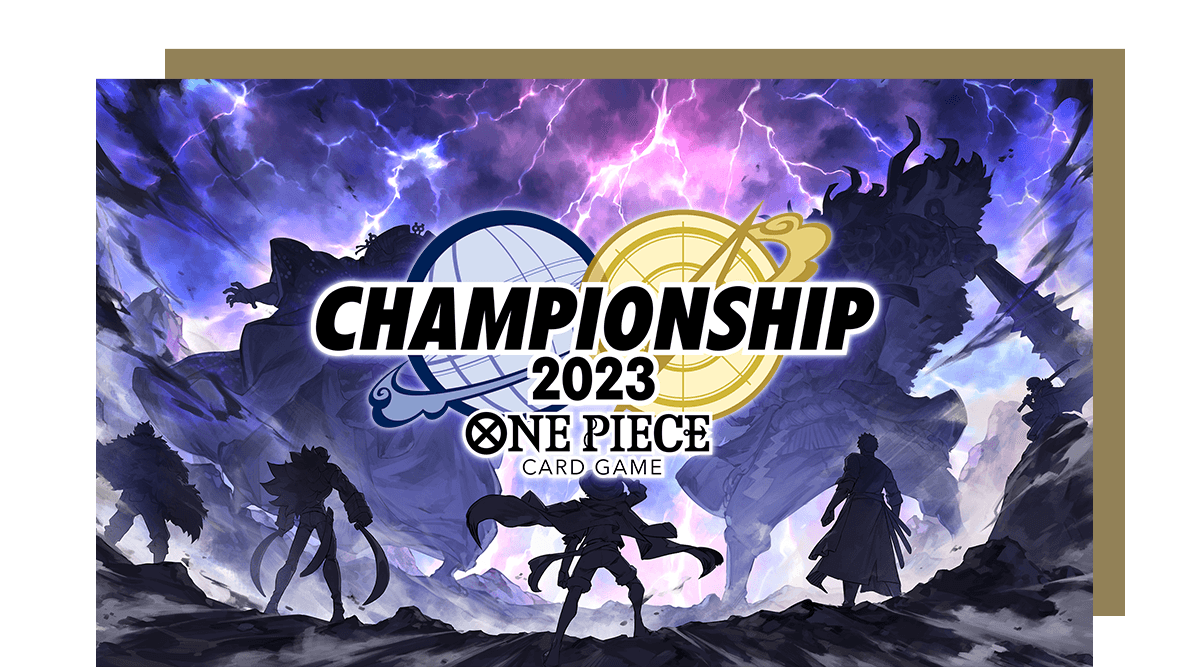 Witness the birth of the best ONE PIECE card game player!



Check here for full image
*Event dates and details are subject to change.
*Invite and Open Finals may differ depending on region.
*Prizing may differ depending on region.
Online Regional
Overview
Online Regionals are a great way for players to participate in the Championship from the comfort of their own homes!
Set up your webcam and join the fray!
*Prizes will be delivered directly to your home.
*Prize delivery is limited to the host TO's area.
*Final Invites are only awarded to North America TCG+ players.
*For North America, Final Championship invites will be passed down to the next highest ranking player if a finalist already has an invite.
*You must be a resident living in the region listed in order to partake in that region's event.
You must also participate from the event's region.
Sales or transferral of admission tickets or priveleges are strictly forbidden.
If competitors are found to violate any of these requirements at any time before, during, or after the competition, they will be disqualified from the event, forfeit all prizes, and be subject to further suspensions from Bandai organized play events.
Click here for details of 2nd wave
Click here for details of 1st wave
Offline Regional
Store Championship
Overview
The ONE PIECE Card Game Store Chamionship is coming! Battle your way to the top and get the exclusive card! The Store Championship even has exclusive participation prizes.
*Finals Invites will not be awarded for all regions.
Click here for details of 1st wave