EVENTS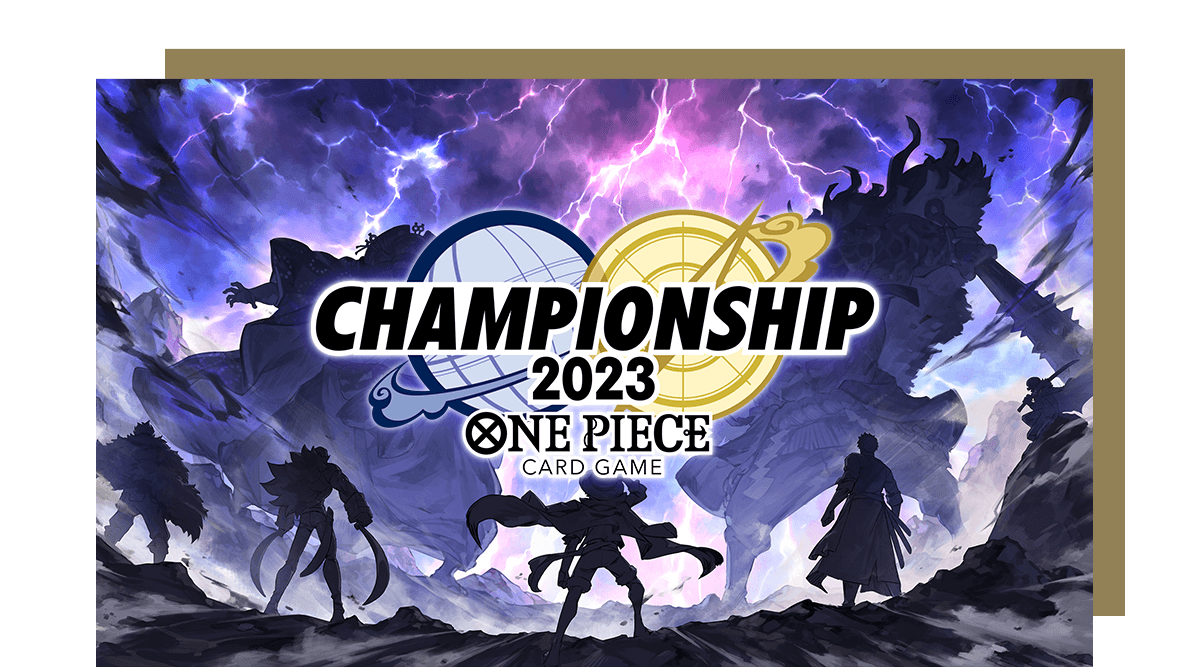 Championship Finals
Overview
The Championship Finals for the ONE PIECE Card Game will crown your region's Card Game Pirate King and decide who goes on to the World Championship in Japan on March 3-4, 2024! Championship Finals event winners should ensure their availability and hold a valid passport and visa (if required) to participate. More information coming soon. *Date subject to change.
For North America, this event will be held at BANDAI CARD GAMES Fest. 23-24 World Tour in Los Angeles!
*North America Championship Finals has been changed to an open event as of September 7, 2023.
*North American players who won an invite from regionals will have priority registration and receive a two-round bye in place of their invite.
Important Notes
*The World Championship is scheduled to take place in Japan on March 3-4, 2024. Winners of Final Championships in each region should ensure they are available to participate, and understand that further schedule adjustments may be required.
*You may participate in offline events even if you live in another region. However, you must maintain residency in that region in order to represent that region at a World Championship event. If a non-resident wins a Championship Finals event, their World Championship invitation will be passed down to the next highest-ranking resident of that region.
*Prize details are subject to change.
*Prizing and amounts may differ depending on region.
Event Schedule
North America
BANDAI CARD GAMES Fest. 23-24 World Tour in Los Angeles

Tournament Organizer: TBA
Date: January 27-28, 2024
Venue: Los Angeles Convention Center
Registration: TBA
Link: Round Bye List
Europe
Tournament Organizer: JOKMOK
Date: January 20-21, 2024
Venue: Jaarbeurs Utrecht, Netherlands
Registration: TBA
Latin America
Tournament Organizer: COQUI Hobby
Date: January 27-28, 2024 (TBC)
Venue: Gran Palace Hotel, Huerfanos 1178, 8340420 Santiago, Metropolitan Region, Chile
Link: Registration
Oceania
Tournament Organizer: TAK Games
Date: January 26-28, 2024
Venue: Melbourne Convention and Exhibition Centre, Melbourne, Australia
Prize
More Information Coming Soon
2nd Place
・2023 World Championship Invite (Airfare & Hotel Included) x1
(North America and Europe Only)
Champion
・2023 World Championship Invite (Airfare & Hotel Included) x1